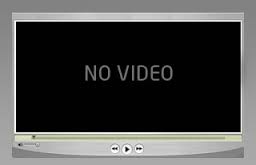 Lokta paper is made from the inner bark of a wild shrub locally known as lokta (Daphne papyracea and Daphne bholua). The lokta plant grows naturally in most coniferous forests in Nepal at an altitude of 2000m to 4000m. Lokta paper is known for its durability and inherent resistance to insects. The lokta fibre is possibly one of the longest and strongest natural fibers in Nepal. Thus, paper made from lokta fibre is very strong. The uneven distribution and length of fibres gives lokta paper a unique texture. Most papers dissolve when put into colour solutions; lokta paper does not. Therefore, lokta paper can be dyed using the dip dyeing process. The flexibility of this process opens enormous possibility for creative designs and colors in lokta paper.
The earliest surviving lokta paper document appears in Nepal's National Archives in Kathmandu in the form of the sacred Buddhist text, the Karanya Buha Sutra. The Karanya Buha Sutra was written in Lichchhavi script and block printed on lokta paper and is estimated to be between 1,000 and 1,900 years old.
With the introduction of paper craft imports from Tibet in the 1930s, the production of handmade lokta paper began to decline. By the 1960s competition from commercially mass-produced paper from India placed the Nepalese handmade paper industry in a state of terminal decline with only a few families in Baglung and neighboring Parbat District retaining the traditional knowledge of handmade lokta paper production. But in the 1970s interest in rejuvenating lokta craft paper making occurred as the tourism industry in Nepal began to grow. In the late 1980s and early 1990s, with the growth of the popularity of lokta paper on the rise, Nepalese social and environmental entrepreneurs sought out and developed international trading partners and the export market for handmade lokta paper was established. Today the handmade paper industry in Nepal is growing at a rate of 15% per year.
This particular Lokta paper sheets are produced by Shrestha Nepali Kagaj Udhyog at Dhadhing, Nepal using traditional paper making procedures. The business is family run and it employees around 20 workers of which most are women, hence generating women emlployement.