What is Pahilo?
Pahilo is Nepal's B2B online platform for global wholesale trade serving buyers and suppliers around the world. Pahilo specifically aims to empower Nepalese SMEs by providing a portal to sell their products all over the world.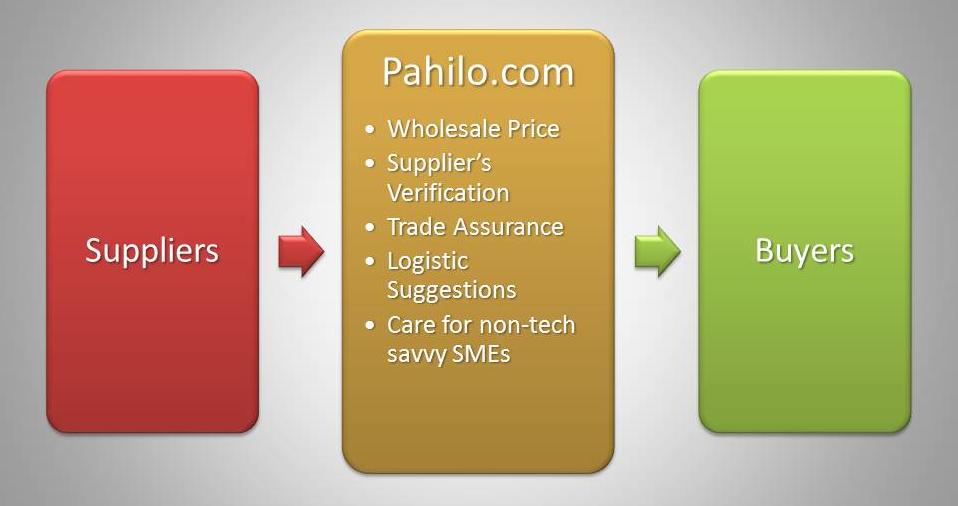 Who are the Suppliers/Sellers/Manufacturers/Producers?
Suppliers are companies who sell their products through Pahilo. Suppliers post company information and product information along with descriptions, specifications, photos, and other relative documents. Our suppliers are predominantly companies from within Nepal. Verified Suppliers are 100% verified by Pahilo and can be trusted to buy from. Suppliers include manufacturers, wholesalers, distributors, importers, and trading companies across a variety of categories.
Who are the buyers?
Buyers are companies or personnel who search and browse products then make inquiries to negotiate or place order.
What benefits do I get from Pahilo?
Free, easy, simple way to find suppliers.
Reliable & transparent buying platform.
Assured payment. Buyer first desposits amount to Pahilo and after delivery confirmation of order, pahilo then transfers amount to seller.
Provision to be certified as verified Suppliers to significantly enhance chances of order
Send your buy requirements & get immediate response.
Dedicated scheme "Care of non-tech savvy SMEs" helps disadvantaged SMEs conduct business through pahilo
Who are Verified Suppliers?
Verified Suppliers are those whose details are verified by Pahilo so that buyers have very low chance of deceiving.
What is General, Verified and Dedicated Seller?
General Sellers are those who are registered on Pahilo and Pahilo only assures their company validity and contact details.
Verified Sellers are those whose detail company information and status are verified by Pahilo. Verified sellers get relevant SMS, Email and notifications from buyers.
Dedicated Sellers are those who have difficulty using the internet technology. The program is run by Pahilo specially to involve underprivileged and technically disadvantaged entrepreneurs from Nepal.
How does Pahilo provide a solution in case of any conflict between Buyer and Supplier?
In case of any conflict between buyer and supplier, Pahilo conducts a check of the supplier and takes appropriate actions. This is why we have provisions for seller to be verified.