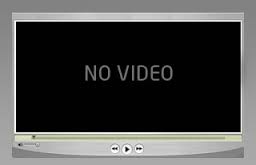 Straw paintings are craft objects made by shaping straw into patterns and representational images.
By modeling and playing with straw, people, especially women, started weaving straw into artistic objects. As time passed, they acquired more skill in working with straw and a century ago, created a very specific art, the art of weaving straw into pictures by using and combining the natural colours and shades of oats, barley, rye, wheat, and other grasses. These "paintings" have become a speciality of Nepal, China, Mexico, Subotica in Serbia, and its vicinity.
To mimic the varying shades of wood veneer, wheat or oat straw has to be split, then soaked in cold, warm, or hot water. The strips are then ironed, and there will be a variety of tones from pale gold to deepest dark brown.
Lokta paper is made from the inner bark of a wild shrub locally known as lokta (Daphne papyracea and Daphne bholua). The lokta plant grows naturally in most coniferous forests in Nepal at an altitude of 2000m to 4000m. Lokta paper is known for its durability and inherent resistance to insects. The lokta fibre is possibly one of the longest and strongest natural fibers in Nepal. Thus, paper made from lokta fibre is very strong. The uneven distribution and length of fibres gives lokta paper a unique texture. Most papers dissolve when put into colour solutions; lokta paper does not. Therefore, lokta paper can be dyed using the dip dyeing process. The flexibility of this process opens enormous possibility for creative designs and colors in lokta paper.
BJS Handicraft & Panauti Souvenir House run by Mr. Jay Manandhar, a permanent resident of Panauti, Nepal. He and his team has been involved in creating beautiful wheat straw marquetry and paper products for more than 20 years now. Mr. Manandhar self learned the art at a tender age of 14 when he was intoduced to the craft by chance. An individual who used to rent a room and use to manufacture wheat straw creation in his residence suddenly left his house without notice, without paying rent and leaving all his raw materials and tools behind. Out of curiosity, young Jay Manandhar started playing around with the art and gradually exceled in the craft. Since then handmade straw artistry has become a passion of his and he has turned his passion to his profession.